ABOUT CAZZY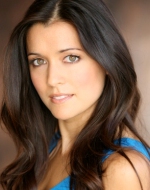 Cazzy has always had a strong passion for fitness and living a healthy lifestyle.  She takes great pride in inspiring those around her to do the same and believes in encouraging and challenging others through positivity.  Cazzy started out as a participant of the Sonki Fitness Boot Camp and loved it so much that she wanted to give back and share it with others.
When she is not participating in Sonki fitness she enjoys practicing yoga, running races of all kinds (marathons, half marathons, 10ks, running her three HIGH energy dogs, etc.), hiking, and cycling.
Cazzy graduated with a bachelor's degree from the James Madison University and has a fitness certification from ACE.