FITNESS VACATION STORIES
Here are some of the stories written by our clients.
"Fit and Fun in the Sun with Sonki" (by Gia)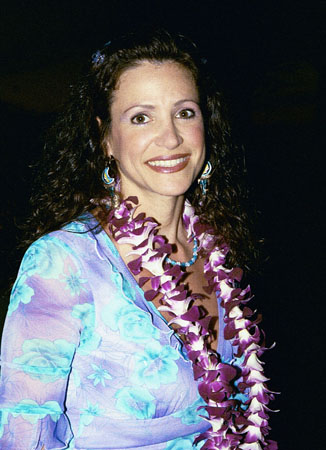 Well, I am quite the adventurous type when it comes to traveling. So when a business associate who is also a dear friend of mine telephoned to inform me that she would be unavailable to work from May 1 through May 8, I inquired about her plans. She informed me that she had been searching the internet for a "fitness vacation" and found Sonki Fitness to be very appealing. I was anxious to hear more about this because it just so happened to be that I would be turning "40" on May 2nd, and I was looking to do something memorable for the occasion. I also had a baby in March of 2003 and had not lost all of the "baby fat" yet, and this was bothering me. Being married, and having two children and running two businesses keeps me pretty busy, so somehow exercising has not been a top priority. Plus, I am just one of those people who wakes up each morning and takes care of everything and everybody around me, and by the time it's all taken care of, I AM EXHAUSTED!!! Anyway, by the end of our discussion I was looking up the Sonki Fitness website and eager to join the cast and crew. I was a little apprehensive–leaving my family to tend to themselves, and leaving my business, and basically feeling a little bit guilty/selfish!!! But after visiting the website, I felt confident that this fitness vacation would jumpstart my fitness program, and that I would be able to concentrate and focus on getting into shape without interruption.
Well, I must say that the trip was a complete success. Going into this, my main agenda was to exercise and eat well. Those were all that mattered, and it would be a bonus to lose a few pounds if possible. What I encountered was nothing less that fantastic. There was a group of diversified people with various expectations–a single mom, a newlywed couple, a mother and daughter, a beautiful photographer, a registered dietitian, a few single southern belles (real southern belles), some business men, some business women, me (married with children but here alone), and two fabulous trainers/trip directors (tour guides/instructors/transportation and friends to all of us). We not only exercised daily but also engaged in interesting activities and excursions everyday which inevitably incorporated physical activity of some sort into each thing without us even realizing it right away. We exercised on beautiful beaches. Plus, we kayaked, snorkeled, hiked, walked, hula danced (well, we tried to hula dance), played flickerball, swam, jogged, relay races, sang karaoke, danced at nightclubs, and shopped (which incorporated a lot of walking!!!!) Sonki and Boyd went above and beyond to accommodate the wide variety of interests of our crew, even so far as driving us to explore all of the beautiful scenery that abounds on this magnificent island. In addition to all of this, we sampled a variety of cuisine, both native and tropical. We were educated about food content and nutritional value. One of the best part of the trip was the camaraderie of the group! Everyone encouraged and befriended each other, like one big happy family.
I traveled all the way from Maryland which is on the other side of the country, and I would do it again in a Sonki minute!!! This vacation was the most structured, organized, fun filled, exciting, and interesting vacation I've ever had…I didn't once have to look for something to do, and I mean it. And, I did lose a few pounds, got a great tan, and met some super cool people. What more could a girl ask for? With affection and fitness…
"Getting Fit With Sonki — Anytime and Anywhere!" (by Roger)

The Sonki Fitness vacation in Maui definitely showed me that you don't need any expensive equipment or fancy gym membership to attain an impressive fitness level.  It seems like every day we are bombarded with endless infomercials, commercials, and advice from a lot of gym rats about some new revolutionary gadget, workout technique, or device that will take us to the zenith of fitness in the shortest period of time.  After spending a week with Sonki on one of his fitness vacations, I would proclaim everything else to be just utter "hogwash" when it comes to getting in the best possible shape of your life!
Now the ripe old age of 48 is just around the corner for me and I thought I was in pretty decent shape, having spent years of exercising in various ways – weights, running, swimming, some cycling, and a few team sports in younger days – even completed a sprint distance triathlon four years ago.  Sonki showed us a few things that made me realize that there's always room for improvement, no matter what your fitness level!
I must say that Sonki and his group can show you how to get in shape and stay that way, literally for life, even if stranded on a deserted island!  He had us doing all different types of exercises with just our own body weight – push-ups, crunches, dips, exercising with stretch bands of various resistances – he targets every body part!  I felt like I hung pretty well with most all of the exercises, but here's what I found to be a real butt-kicker…every exercise is performed for a full minute, sometimes two-minute drills, and then the last few repetitions just humble you.  You're instructed to squeeze slowly, hold, "up an inch…down an inch" for several seconds before the set is through – a seemingly merciless ploy by Sonki to ensure you're getting an ultimate burn on every set of each and every exercise you perform.  The form is strict and the time factor is adhered to during the entire workout.  As an agonizing supplement to the workout period, running regimens are interspersed into the whole routine – something I never really considered before going on this fitness vacation!  Just try doing sprints in between some resistance training and you'll understand why Sonki and his students are in terrific shape!  After doing jumping jacks for a full minute on the beach in deep sand, performing various cardio and resistance exercises, then participating in a game of "flickerball," I felt exhausted from the entire experience, if not humbled.  A couple of days after these workouts, my calves felt like someone drove metal tent stakes into them.  I would challenge any gym rat, regardless of age, strength, or braggadocio, to go through the Sonki experience for a week to see if that didn't give the individual a different perspective on how to achieve some serious, worthwhile fitness goals.  Sonki is the type who can show you how to make the most of the beach, do pull-ups from a tree, swim after the fish, chase the wildlife, and just use nature to improvise a workout by making the most of your body, mind, and spirit!
I became aware that, after a week with Sonki, he is very holistic in his approach to personal fitness, lifestyle changes, sensible eating, relaxation techniques, and just plain knows how to live life by having fun!!!  He encourages everyone to partake in fun past times like kayaking, snorkeling, hiking, dancing, singing (karaoke), and yes, even partying – which, incidentally, most all these things provide excellent exercise in addition to the daily workouts!  His easygoing, encouraging manner enables participants to use meditative techniques and keep a positive attitude at all times when going through a full set of an exercise or clearing your mind of mundane troubles and everyday concerns!  What's more, it gave me the opportunity to meet some fantastic, fun people who are making a terrific investment in their lives by experiencing the Sonki way of fitness!
Sonki, thanks for showing me a great way to achieve fitness goals and demonstrating that gym memberships and fancy gadgets are not cracked up to what they appear to be when it comes to achieving fantastic lifestyle goals!  God Bless!