Bernadette Cosgrove (Mar 2017)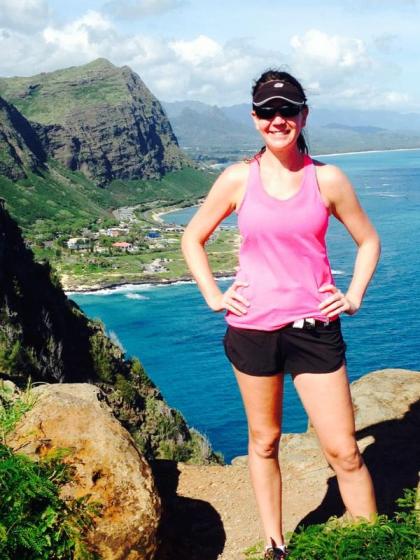 AGE:  40
PROFESSION:  Pharmaceutical Marketing
HOMETOWN:  East Norriton, PA
COLLEGE:  Franklin & Marshall College
FAVORITE FOOD:  Pizza and red wine
FAVORITE PLACE VISITED:  Florence, Italy
PLACE YOU WANT TO VISIT:  Greece
FAVORITE MOVIE:  Star Wars
FAVORITE SINGER:  Coldplay
HOBBIES:  Tennis, running, yoga.
BACKGROUND:  Fitness and sports have always been a part of my life. It's always been a fun and positive outlet for me. Sonki Fitness Boot Camp has been a different experience for me in many ways and has definitely made me physically and mentally stronger.
What is your current exercise routine?  Sonki Fitness 3 times a week, tennis and yoga.
What is your motivation to stay in shape?  To be healthy, both physically and mentally.
What is your greatest challenge to staying in shape?  Finding the time with a busy schedule. Work keeps me very busy, so making sure that I make the time to workout can be difficult at times. 
What is your key to success?  I aspire to workout routinely and make it a priority because it's when I'm at my happiest and healthiest.
What do you like about Sonki Fitness and how has it affected your life?  Sonki is a very positive, motivating and inspiring trainer. The people in the class are also positive, welcoming and fun to work out with. The schedule is convenient for me to get a workout early in the morning. There's also nothing better than to be on the beach working out at 6:30 am and watching the sun rise over the ocean. And, if we're lucky, a dolphin siting is also pretty sweet.
What advice would you give to others about fitness?  Fitness has always been a positive influence in my life and has helped me to stay strong physically and mentally.