Stephanie Morfitt (Nov 2016)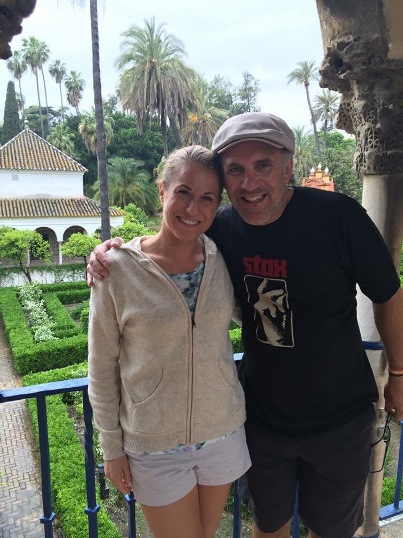 AGE:  36
PROFESSION:  Social Worker
HOMETOWN:  Portland, OR
COLLEGE:  University of Oregon
FAVORITE FOOD:  Soup
FAVORITE PLACE VISITED:  Costa Rica
PLACE YOU WANT TO VISIT:  Greece
FAVORITE MOVIE:  Forrest Gump
FAVORITE SINGER:  Dave Matthews
HOBBIES:  Reading, Sonki Fitness, running, yoga, spinning, watching movies, spending time with my dogs and husband.
BACKGROUND:  Shortly after turning 30, I moved to Southern California from Portland and found myself having put on 30 pounds despite being a vegetarian and marathon runner.  I knew I had to make a change, so I joined Sonki Fitness and Weight Watchers.  Shortly after working out with Sonki Fitness, I dropped almost all of the weight.  But more importantly, I felt the best I had ever about my body and fitness level.  I have loved being a part of Sonki Fitness so much that I got my husband hooked too, so now we attend together.
What is your current exercise routine?  I attend Sonki Fitness twice a week, run three times a week, and go to a spin and yoga class once a week.
What is your motivation to stay in shape?  I love feeling strong and lean and crave the positive impact it has on my mental well being.
What is your greatest challenge to staying in shape?  Pushing my own limits has always been a huge challenge.
What is your key to success?  My own discipline along with being able to workout with my husband is what makes me successful.
What do you like about Sonki Fitness and how has it affected your life?  It got me into the best shape of my life, and now I am back for life and totally hooked!  The group atmosphere is terrific, and Sonki is great about making the hour long workout fun.
Any other comments?  If you want to make an incredible and positive change in your life, you must sign up for Sonki Fitness.