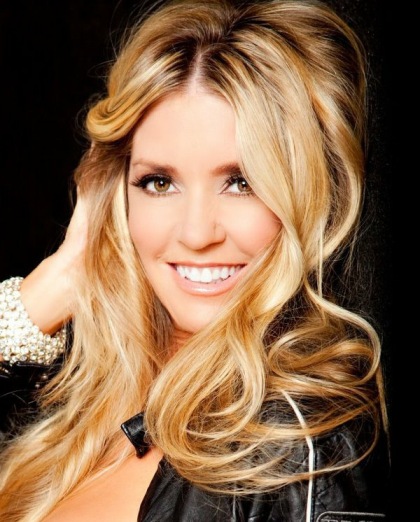 AGE:  Over 40.  😉
PROFESSION:  Mom/Actress/Commercial RE Broker/Public Speaker
HOMETOWN:  Dallas, Texas
COLLEGE:  Texas Tech University
FAVORITE FOOD:  It's a tie between Tex Mex & Sushi.
FAVORITE PLACE VISITED:  It's a tie between Paris & Aspen.
PLACE YOU WANT TO VISIT:  Italy!!
FAVORITE MOVIE:  It's a tie between The Hangover & The Godfather.
FAVORITE SINGER:  Prince/Enimem/Hozier
HOBBIES:  Snow skiing/Travel/Reading/Does shopping count?
BACKGROUND:  The absolute best thing about working out with Sonki is the mood elevation I feel from not only being around him and other like-minded people who take his boot camp, but also from doing something that is difficult at the time yet pays huge dividends. I love the way I feel when I work out!  It is life altering and self-esteem building. I feel more confident and happier with life in general. I am fairly lean most of the time, but I can become "skinny fat" if I don't work out. So training with Sonki has been very rewarding as it gives me lean, toned muscles that I want. I feel stronger and more energetic – better quality of life is the result! But my favorite part of Sonki Fitness is being able to share it with my family:  my son Jack loves it and we invite his sister Montana too!  It's downright magical!
What is your current exercise routine?  Sonki Fitness three times a week and lots of walking.
What is your motivation to stay in shape?  My entire motivation in life is hot guys. Ha. But seriously.
What is your greatest challenge to staying in shape?  I like to eat donuts and have a bit of a junk food habit intermittently.
What is your key to success?  Suit up and show up.  Works every time – available for the magic of life every day! 
What do you like about Sonki Fitness and how has it affected your life?  I like Sonki. He is the most positive and fun person to be around, and I am willing to listen to him and take direction. I believe in him and trust him.
What advice would you give to others about fitness?  Get moving. Do something. Anything.
Any other comments?  Thank you Sonki!!! You are literally my favorite person!! Well, after Jack that is.  🙂