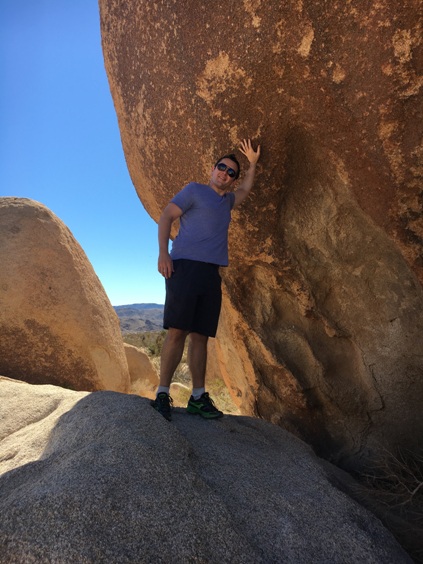 AGE:  36
PROFESSION:  TV Literary Manager
HOMETOWN:  South Otselic, NY
COLLEGE:  Harvard
FAVORITE FOOD:  Ice cream
FAVORITE PLACE VISITED:  Paris
PLACE YOU WANT TO VISIT:  Prague
FAVORITE MOVIE:  American Beauty
FAVORITE SINGER:  Whitney Houston
HOBBIES:  Socializing, watching television, wine tasting, long walks with my husband Sean, and playing with our dog (5-pound yorkie Bobbi).
BACKGROUND:  I grew up a real "fat kid" when I was little despite working on my parents' 400-acre dairy farm in upstate New York.  When I was a teenager, I started to take up daily running, and it helped me to slim down a lot.  I was never classically athletic and showed no interest in sports growing up, but I came to love running and working out independently.  It improved my appearance and my confidence.  And when you start out as a so-called "fat kid," you stay highly motivated to never let that happen to you again!
What is your current exercise routine?  Sonki Fitness 3 times per week, alternating with cardio on weekdays and long walks on the weekends.
What is your motivation to stay in shape?  My body craves exercise.  I work out virtually every day of the week.  If I don't sweat, I just don't feel right!  Luckily, this helps me stay motivated and to prioritize exercise.
What is your greatest challenge to staying in shape?  I think the biggest challenge is monitoring eating and drinking because I love food and wine so much!  It helps to stick to meats and vegetables most of the time, even for breakfast.
What is your key to success?  Daily dedication, sticking to a routine, and just enjoying the act of exercise.
What do you like about Sonki Fitness and how has it affected your life?  I had gotten into a real rut with my workouts.  I was relying way too much on routine, boring cardio workouts and was completely ignoring my core and upper body.  I was maintaining my weight but not showing any improvement, and my body was not being challenged.  I knew I needed to shake things up, and so I went online and discovered Sonki Fitness in Playa Vista.  I've been going to Sonki Fitness for a little over a year now.  My wonderful Sonki Fitness trainers Eve and Gabe have been inspiring teachers who challenge us in new and different ways every class.  My core strength has improved a lot, my upper body is more defined, and I'm running faster than ever.
What advice would you give to others about fitness?  Prioritize daily fitness!  You only get one body in life, so take care of it!
Any other comments?  I love Sonki Fitness so much that my husband decided to join too!  We love the social aspect of Sonki Fitness.  And the classes offered are convenient for both of us.  I do the morning classes before work, and Sean does the evening classes after work.