Danielle Damminger (Jul 2015)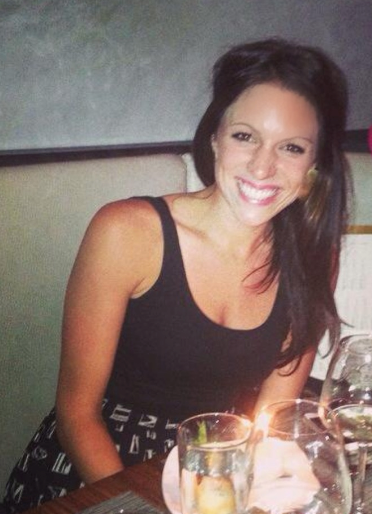 AGE: 34
PROFESSION: President, Damminger Productions (www.dammingerproductions.com)
HOMETOWN: New Jersey
COLLEGE: Widener University (Pennsylvania)
FAVORITE FOOD: Seafood
FAVORITE PLACE VISITED: Paris
PLACE YOU WANT TO VISIT: Greece
FAVORITE MOVIE: Any John Hughes flick
FAVORITE SINGER: Ray Lamontagne
HOBBIES: Being active! Bike riding, tennis, and paddle boarding are my top favorites.
BACKGROUND: I have always been involved in sports and exercise from a young age.  I've realized as I get older how much harder it is to maintain and keep the pounds off.  It takes more dedication and motivation but it is certainly worth it!  I turn to exercise not only to stay in shape, but also to relieve stress and clear my mind.
What is your current exercise routine?  I love to change things up!  My weekly routine usually involves 3 sessions with Sonki, 1 – 2 barre and/or pilates classes in addition to working out on my own at a gym.  My weekends always include something fun and active.
What is your motivation to stay in shape?  I've made working out part of my lifestyle so when I don't work out, I usually feel pretty horrible.  The proof is in the results.  I refuse to let myself go.
What is your greatest challenge to staying in shape?  The biggest challenge for staying in shape is usually at times when work is super busy and I'm traveling often.  I tend to work out less during these times and really have to make up for it once I slow down and am able to get back into my routine.
What is your key to success?  Staying focused and having goals.  It is all about challenging yourself .
What do you like about Sonki Fitness Boot Camp and how has it affected your life?  I always believe that you should surround yourself with people that you respect.  I respect Sonki as a friend and fitness professional.  Working out with him has brought me to another level.  Every workout is a challenge.
What advice would you give to others about fitness?  Take care of your body.  It's the only place you have to live in!