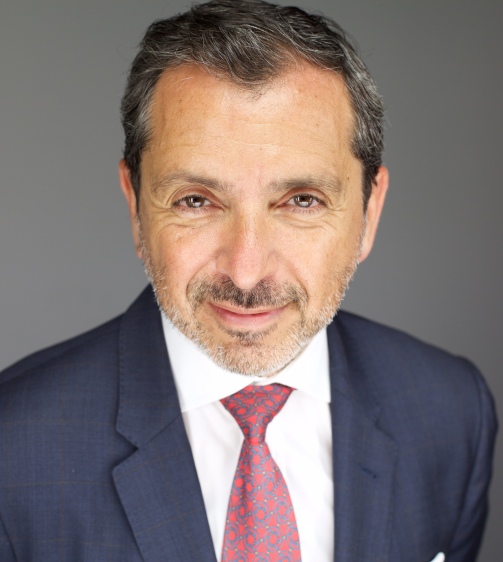 AGE: 51
PROFESSION: President, Venda (NetSuite Group) – Ecommerce
HOMETOWN: Santa Monica now (but lived in London and Paris prior)
COLLEGE: Paris University IX
FAVORITE FOOD: Foie gras (!)…I'm obviously French
FAVORITE PLACE VISITED: Brazil
PLACE YOU WANT TO VISIT: Chile
FAVORITE MOVIE: Vertigo and Alfred Hitchcock
FAVORITE SINGER: Jacques Brel
HOBBIES: Executive coaching, hiking
BACKGROUND: 12 months ago, I had a major loss in my life. As a result, I gained lot of weight and stopped exercising. Last winter, I decided to leave London and move to California, which helped me radically change my daily routine. Living by the ocean and having the gorgeous weather helped me to start the healing process of dealing with my loss. In addition, I began Sonki Fitness Boot Camp, which also motivated me to start eating healthier. It was extremely hard being overweight and not having exercised for months, but I stayed committed to it. As a result, I've lost 22 pounds since starting Sonki Fitness this year.
What is your current exercise routine? I do Sonki Fitness three mornings a week. And once or twice a week, I do one-on-one training with Sonki. On Saturdays, I usually do the Temescal Canyon hike.
What is your motivation to stay in shape? After each workout, I see things in a much more positive light, which is very important for me at this time in my life. Plus, losing weight helps me to be elegant again and able to wear my Paul Smith suits…
What is your greatest challenge to staying in shape? I'm naturally lazy (unfortunately) and I love food…especially Michelin starred restaurants, which has all those extra calories.
What is your key to success? Self awareness. I know my strengths and weaknesses. I know what I like and don't like. I use this knowledge to achieve realistic goals.
What do you like about Sonki Fitness Boot Camp and how has it affected your life? The workouts are very challenging yet extremely rewarding. For example, when we do a beach workout, running in the sand is really tough, but seeing the blue skies above me, palm trees everywhere, and jumping dolphins in the ocean makes it IN-CRE-DI-BLE. Sonki keeps the weekly routine entertaining and varied. Besides, I'm lucky to be part of a fun group. I consider Sonki Fitness a critical part of my healing process.
What advice would you give to others about fitness? I will just repeat what Sonki always says: "Don't think about the pain. Think about the reward and how great you feel after the workout." He is right.