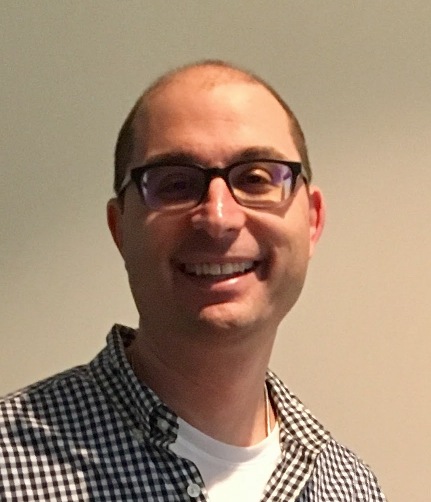 AGE:  42
PROFESSION:  Integrated Marketing, Nickelodeon
HOMETOWN:  LA, CA
COLLEGE:  Boston University. MBA from UCLA.
FAVORITE FOOD:  Steak
FAVORITE PLACE VISITED:  Italy
PLACE YOU WANT TO VISIT:  Alaska
FAVORITE MOVIE:  Star Wars
FAVORITE SINGER:  Ben Harper
HOBBIES:  Reading (currently reading Harry Potter with my daughter), time with family, and biking.
BACKGROUND:  I've been doing Sonki Fitness on and off for over 10 years now.  I always feel better during the "on" times.  I actually enjoy getting up and starting my day with exercise as it gives me more energy throughout the day.  Over the last year or so, I feel I am getting stronger and faster and just feeling healthier overall.
What is your current exercise routine?  Sonki Fitness 3 days a week.  Walking my dog every day, multiple times per day.  The occasional bike ride or hike with my daughter.
What is your motivation to stay in shape?  My kid and kid-to-be.  I plan to be here a long time annoying them with great dad jokes, so staying healthy is a key to that goal.
What is your greatest challenge to staying in shape?  Laziness.  As soon as I get out of the routine, it is hard to get back into it.
What is your key to success?  Just showing up.  It is hard getting up in the morning, but once I am up and moving I feel better.  Plus, Sonki's soothing voice.
What do you like about Sonki Fitness and how has it affected your life?  I like the no pressure environment and joint effort of the class.  Having others around motivates me to work a bit harder and challenge myself.
What advice would you give to others about fitness?  Just keep showing up.  As the great Yoda said, "There is no try, only do."