Johana Quinonez (Oct 2015)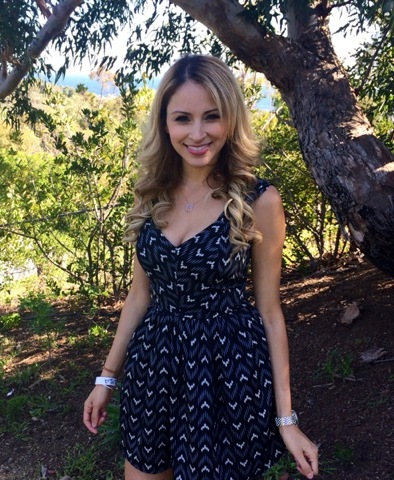 AGE: 32
PROFESSION: Finance, Complex Manager Assistant
HOMETOWN: Diamond Bar, CA
COLLEGE: California State University Fullerton
FAVORITE FOOD: Fleming's bone-in ribeye
FAVORITE PLACE VISITED: Barbados (Awesome friendly people). I love Florence too! There's so much history and amazing wine.
PLACE YOU WANT TO VISIT: Thailand
FAVORITE MOVIE: Romy & Michelle's High School Reunion. It's a silly movie, but I love it.
FAVORITE SINGER: Muse
HOBBIES: Traveling, wine tasting, and having fun with friends.
What is your current exercise routine? Monday, Wednesday, and Friday I go to Sonki Fitness. I also love to jog in the Venice Canals.
What is your motivation to stay in shape? Before I started Sonki Fitness, I couldn't do a single push-up. Now I can do several! I feel so much stronger, and I'm very pleased with the results.
What do you like about Sonki Fitness Boot Camp and how has it affected your life? Before joining Sonki Fitness, I used to go home from work and watch TV and lounge. Sonki Fitness has made a positive impact in my life. I've become more disciplined and look forward to working out. I have a lot more energy now that I've changed my routine. The best part is I started seeing results after just a few weeks.