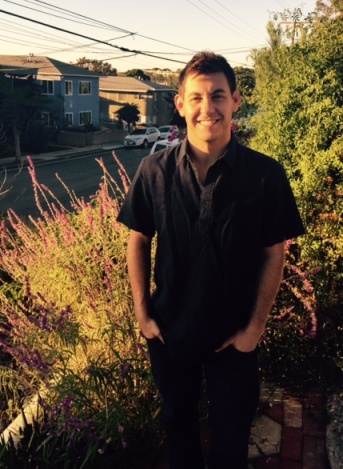 AGE: 33
PROFESSION: Sales
HOMETOWN: Santa Monica, CA (now), Northbrook, IL (then)
COLLEGE: University of Nevada Reno
FAVORITE FOOD: Sushi
FAVORITE PLACE VISITED: Langkawi, Malaysia
PLACE YOU WANT TO VISIT: Seychelles
FAVORITE MOVIE: Dog Day Afternoon
HOBBIES: Getting lost in cities that I have never been to before.
BACKGROUND: In May of this year, I had my annual physical. The Doctor compared last year's numbers to the new results and mentioned that I gained 14 pounds and my other numbers were not right for a 33 year old male. He broke it down like this – by the age of 45 I would weigh 360 pounds. This conversation changed my life. I knew I had to make some life changes, and fitness was a main priority. After searching for and experiencing a few fitness programs, I finally found one that I really liked which was Sonki Fitness. I joined in July and have lost 20 pounds so far. I am more mentally aware and physically able to do things that I had trouble doing before.
What is your current exercise routine? Five Sonki Fitness classes per week and running at least 12 miles per week.
What is your motivation to stay in shape? I stopped waiting for things to happen and now go out and make them happen. I set 3 new goals every 5 weeks and do what it takes to reach them as I progress physically. I read my goals every morning!
What is your greatest challenge to staying in shape? Proper eating. Every time I eat something, I tell myself, "if you eat what you have always eaten, you'll weigh what you have always weighed."
What is your key to success? Over the years, I have trained myself to be a morning person. Having the energy in the morning starts the day off right.
What do you like about Sonki Fitness Boot Camp and how has it affected your life? I am finally on the right road to becoming mentally and physically in the best shape of my life. No looking back. I can now run a mile in under 6:40.
What advice would you give to others about fitness? Set goals, keep to them, and show up. Sonki will do what he does best, and you will reap the benefits.
Any other comments? Sonki fitness is like a drug. Once you get a fix there's no going back…