Tahmina Jabrayil (Feb 2016)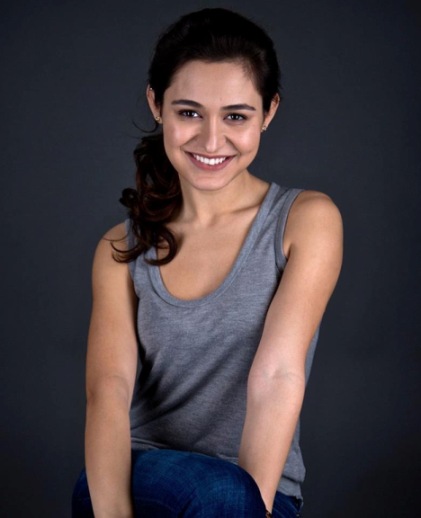 AGE: 21
PROFESSION: Student / Actress
HOMETOWN: Baku, Azerbaijan
COLLEGE: Pepperdine University
FAVORITE FOOD: Sushi
FAVORITE PLACE VISITED: All the suburban regions in Azerbaijan where modern technology doesn't play a significant role in the people's lives.
PLACE YOU WANT TO VISIT: Bali
FAVORITE MOVIE: A Separation & Head-on
FAVORITE SINGER: Sam Cooke and Amy Winehouse.
BACKGROUND: I used to absolutely hate working out. But ever since I started Sonki Fitness, I turned it into a habit of working out three times a week. And now I'm feeling stronger, more energized and mentally tougher. And of course, I feel much fitter. 
What is your current exercise routine? Sonki Fitness 3 times a week.
What is your motivation to stay in shape? Telling myself I want to be the best physical version of myself.
What is your greatest challenge to staying in shape?  I love chocolate… a lot.
What is your key to success?  Persistence. Turning the failures into more reasons to wanting to succeed.
What do you like about Sonki Fitness Boot Camp and how has it affected your life? The positive energy of other Sonki Fitness Warriors and Sonki's approach to fitness as well as the variety of exercises he uses. And I love the fact that Sonki Fitness is outdoors, not indoors like most other workout programs. Working out has turned into a habit for me because of how much better I feel after doing it, both physically and mentally. Whenever I don't do it, I start feeling I'm missing something. 
What advice would you give to others about fitness? If you hate it at first, give it some time before you quit.
Any other comments? I can't wait to see how much more I will improve with Sonki Fitness!