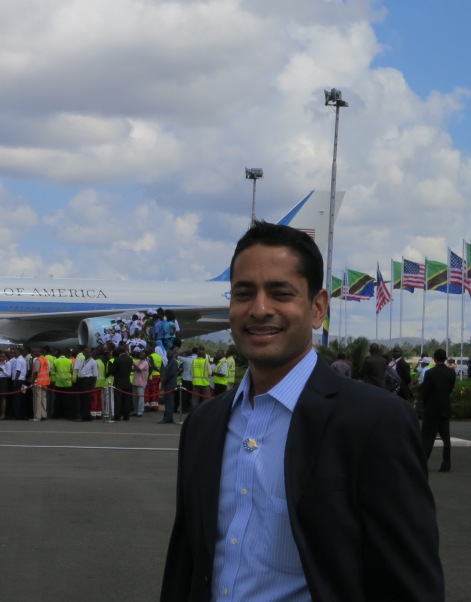 AGE:  36
PROFESSION:  Lawyer/Government Service
HOMETOWN:  Arcadia, CA
COLLEGE:  Stanford University
FAVORITE FOOD: Chicken Nachos (with a good margarita!)
FAVORITE PLACE VISITED: Belize
PLACE YOU WANT TO VISIT:  Bali
FAVORITE MOVIE: Moulin Rouge
HOBBIES: Tennis, Hiking, National Parks, Kayaking.
BACKGROUND: While I've gone through phases where I would more frequently play tennis or run or otherwise exercise, I had always lacked the consistency and discipline to truly get in great shape. Family circumstances in 2015 including the illness and passing of my father followed by the birth of my first child led me to stop exercising almost entirely. In early 2016, my wife signed me up for Sonki Fitness without checking with me, and I'm so glad she did. Through Sonki, I've found the discipline, motivation, and enthusiasm to get fit and stay that way! It's been so satisfying to see real improvements on every measure, but most of all to just feel stronger and better all around.
What is your current exercise routine?  Sonki Fitness 3 times per week, with a mix of tennis and hikes on the weekends. And, of course, chasing after my 1-year-old son around the clock!
What is your motivation to stay in shape?  Being in the best health and best shape possible for my son and my wife.
What is your greatest challenge to staying in shape?  My sweet tooth!
What is your key to success?  I try to never hit the snooze button, and once I'm up early and outside working out, I see no point in taking it easy.
What do you like about Sonki Fitness and how has it affected your life?  I've never enjoyed the confining, claustrophobic environment of a gym, and Sonki Fitness is the exact opposite! Working out in the open fresh Santa Monica air, in front of the Pacific Ocean as the sun rises, is as exhilarating as it gets, and Sonki is a relentless motivator who pushes us to excel without being a screamer. I feel healthier, stronger and more fit ever since Sonki Fitness has been part of my routine.
What advice would you give to others about fitness?  Find an environment and activity that works for your style and your schedule, so that you can make fitness a passion and not a chore.