Jonnie Kessler (Jun 2016)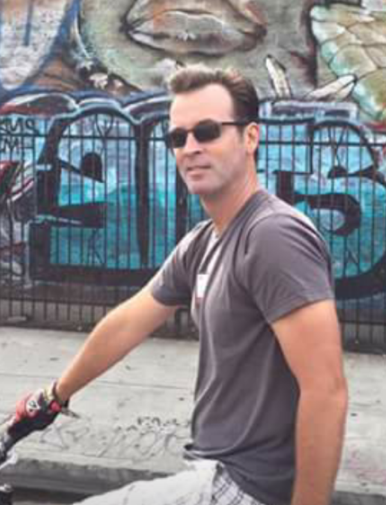 AGE: 50
PROFESSION: Construction
HOMETOWN: Santa Monica, CA
COLLEGE: University of Pacific
FAVORITE FOOD: Sushi
FAVORITE PLACE VISITED: Lake Powell
PLACE YOU WANT TO VISIT: Patagonia
FAVORITE MOVIE: Cool Hand Luke
HOBBIES: Riding street bikes, dirt bikes, and wood working.
BACKGROUND: It's never too late to start working out.  I wasn't much of a runner in high school (even though I was a sprinter on the track team), so running long distances was not my thing.  After starting Sonki Fitness, however, I've discovered a passion for running.  I recently ran the mile in 6:35 and am hoping to break the 6 min/mile soon.  Also, I improved my upper body strength by 31% and core strength by 51% on my recent fitness assessment.  This summer, I plan to hike Mt. Whitney which is about 22 miles roundtrip.
What is your current exercise routine? I do Sonki Fitness 3 days a week. On other days, I run, sprint, do stairs, and calisthenics.
What is your greatest challenge to staying in shape?  Staying motivated is hardest thing about working out.
What do you like about Sonki Fitness Boot Camp and how has it affected your life? Sonki Fitness got me back into shape!  I hadn't run since high school track (which was over 30 years ago), and Sonki Fitness not only motivated me to run again but to enjoy exercising regularly.  Also, I've met some really cool people through Sonki Fitness.
What advice would you give to others about fitness? Best way to stay in shape is to stay committed, be consistent, try your best, and push yourself past your comfort zone.  Try new things in your fitness workout, so it doesn't get boring.