Alexa Kierzkowski (Aug 2011)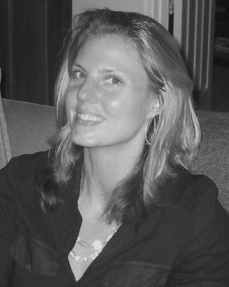 AGE:  38
PROFESSION:  Executive compensation consultant
HOMETOWN:  Allentown, PA
COLLEGE:  Brown University (undergrad); UCLA (MBA)
FAVORITE FOOD:  Japanese, Italian
FAVORITE PLACE VISITED:  Bali, southern Africa
PLACE YOU WANT TO VISIT:  Every last nook and cranny of Spain, where my husband grew up.
HOBBIES:  Cooking, dining out, photography
BACKGROUND:  I started Sonki Fitness about a year and a half ago, and I've never been tempted to stop.  The extra early mornings were a bit of an adjustment at first, but I now prefer the schedule.  I find Sonki Fitness to be more fun and effective than gym workouts, and I simply feel better after working out.
What is your current exercise routine?  I do a Sonki Fitness Boot Camp 3 times a week plus extra cardio on weekends.
What is your motivation to stay in shape?  Currently, the fact that I am seven months pregnant.  I want to have as healthy of a pregnancy and as smooth of a recovery as possible.
What is your greatest challenge to staying in shape?  Getting the best workout possible without triggering ongoing injuries (back, knees, etc.).
What is your key to success?  Trusting myself.  Some people think I'm nuts for continuing Boot Camp all the way through pregnancy, but I have no doubt that it is the right thing to do.
What do you like about Sonki Fitness Boot Camp and how has it affected your life?  Sonki Fitness has been the first time that I crave my workouts, versus just feeling like I should work out.  I also love working out with my husband, who started with Sonki Fitness shortly before I did.
Any other comments?  Many thanks to Kristin and Julie, who are such inspirational trainers and have been so supportive, especially in the past several months.  Also, thanks to fellow boot campers, especially my husband (Jorge) and Ian, for the laughs and motivation.