Deja Kreutzberg (May 2014)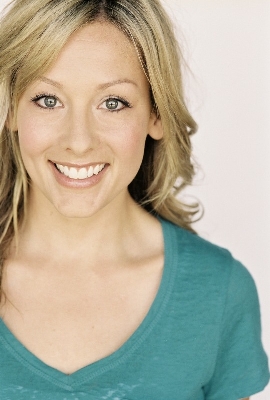 AGE: 31
PROFESSION: Sales Operations Manager/Actress/Photographer
HOMETOWN: Stratford, CT
COLLEGE: Marist College
FAVORITE FOOD: Hamburgers
FAVORITE PLACE VISITED: Yosemite
PLACE YOU WANT TO VISIT: Fiji
FAVORITE MOVIE: Grandma's Boy
FAVORITE SINGER: Taylor Swift
HOBBIES: Snowboarding, hiking, and biking.
BACKGROUND: I have always been naturally thin without having to try, until I turned 30. I knew I needed to start exercising, but I could never commit to working out. That is when someone approached me about a boot camp. So I decided to sign up. After the first class, with family issues going on and not wanting the responsibility and accountability, I was ready to quit. I lacked the motivation to pay for classes that I wasn't sure I would attend. That is when Sonki stepped in. Sonki wouldn't let me weasel my way out of it. In the most caring and inspiring way, Sonki encouraged me to find the time and the attitude I need in order to be successful. With his caring and motivational attitude, I have stuck to not only one 5-week session of boot camp, but two! I love the way working out makes me feel, and I love the community that Sonki has created. I have met so many amazing people through Sonki Fitness, and I couldn't ask for anything more. Well…maybe a six pack in due time.  😉
What is your current exercise routine? Sonki Fitness Boot Camp three times a week and hiking or biking on weekends.
What is your motivation to stay in shape? I just want to be healthy as I get older.
What is your greatest challenge to staying in shape? Overeating. I love food.
What is your key to success? Sonki's positive attitude.
What do you like about Sonki Fitness Boot Camp and how has it affected your life? I am so much happier and motivated in life.