Jodi Mallow Maas (Jan 2018)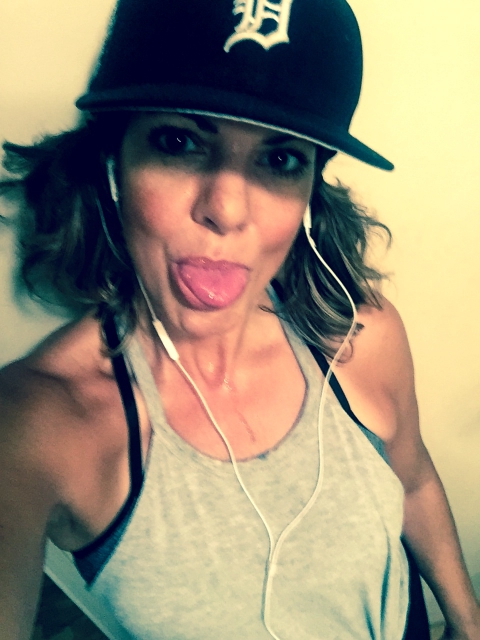 AGE:  Old enough to know better. Young enough not to care. Over 40 😉
PROFESSION:  Social Media Marketing Specialist | Manager | Trainer | Speaker | Personal Assistant for the Legendary Actress Miss Terry Moore.
HOMETOWN:  Traverse City, Michigan
COLLEGE:  I'm always still learning. The degree is from Spring Arbor University.
FAVORITE FOOD:  I LOVE Pie!
PLACE YOU WANT TO VISIT: Italy!!
FAVORITE MOVIE:  I really dig movies! Narrowing to a favorite is such daunting task that I'll leave this topic open for future discussions.
FAVORITE SINGER:  P!NK
HOBBIES:  Travel, hiking, dancing, cooking, painting, pottery, sewing, photography, reading, and binge watching a series on Netflix!
BACKGROUND:  I was introduced to Sonki Fitness via Terry Moore, and when I started I was still carrying my "Dallas 15." Living in Dallas for six years, prior to moving to beautiful Southern California, was very similar to my college years – excess! I was thrilled to join Sonki Fitness and get my strong healthy body back! I've not only lost weight, but more importantly I have become stronger, leaner, firmer, and healthier! Also as a single lady, I have noticed that my dance card is filling up quite nicely. Thanks Sonki 😉 
What is your current exercise routine?  Sonki Fitness 3 times weekly. Free weights, yoga, dance, and Santa Monica stairs 2-3 times weekly.
What is your motivation to stay in shape?  Besides living in Southern California? Ha! Actually, I am striving to stay strong and healthy for a lifetime.
What is your greatest challenge to staying in shape?  Boredom. I need variety in my life and workouts.
What is your key to success?  Determination, consistency and liking my workout. I enjoying setting a personal goal and challenging myself to surpass it. 
What do you like about Sonki Fitness and how has it affected your life?  I really dig Sonki's personality and training style. His West Point experience keeps our workouts focused and on task, while his endearing personality keeps us all smiling. I also enjoy the camaraderie of Sonki Fitness – an amazing group comprised of all ages and fitness levels.  I have met such nice, kind, interesting, talented, well-traveled, international, and fun people!!
What advice would you give to others about fitness?  It's never too late to get active. Start small if need be. Just start!