Mark Stoeckinger (Aug 2016)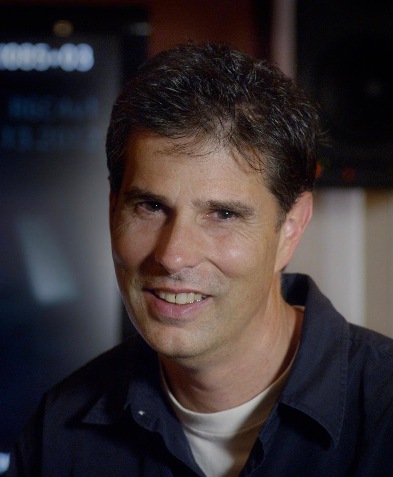 AGE:  56
PROFESSION:  Sound Editor (*Mark is a 3-time Oscar nominee!)
HOMETOWN:  Westchester, CA
COLLEGE:  USC School of Cinema
FAVORITE FOOD:  Caesar salad with salmon
FAVORITE PLACE VISITED:  Fiji
PLACE YOU WANT TO VISIT:  Alaska
FAVORITE MOVIE:  Fight Club
FAVORITE SINGER:  Lars from Metallica
HOBBIES:  Playing with sounds, watching films, and hiking.
BACKGROUND:  Though I've never been an athlete, I have always enjoyed being active. An exercise regimen to start my day has been the key to being alert and having focus throughout my day because I tend to sit down at work a lot! With 3 adult sons, I am motivated to keep fit so I can keep up with them!
What is your current exercise routine?  Sonki Fitness 3 days a week. On other days, weight training, stairs, and swimming.
What is your motivation to stay in shape?  To have the cardio energy to never be left behind.
What is your greatest challenge to staying in shape?  Not getting injured!
What is your key to success?  My wife Desa. She encourages me and supports me at every step of the way.
What do you like about Sonki Fitness and how has it affected your life?  I appreciate the regimen and camaraderie along with Sonki's positive encouragement.
What advice would you give to others about fitness?  Fitness is a lifestyle choice to be enjoyed along the way, not something to do only when you think you need it.