Deborah Warren (Jan 2016)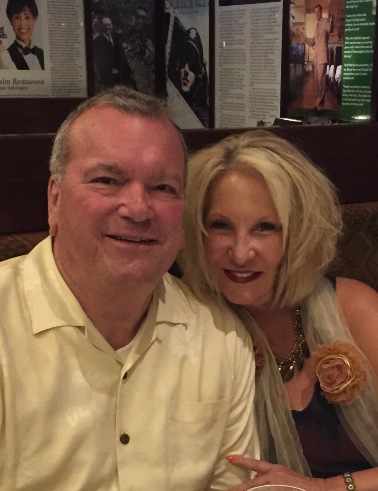 AGE: Well, here I am with my very own "all-star" husband Phil on my 57th birthday this past summer. OH and YES, I've had "Work" done:  2 total hip replacements. Shout out to Dr. Matta at Saint John's!
PROFESSION: Founder of East/West Literary Agency, Inc. Going into our 16th year, we're probably best known for our NYT Bestsellers:  picture books with Llama Llama (Anna Dewdney) and Pete the Cat (James and Kimberly Dean). Or perhaps the 2015 Newbery Award Winning debut Middle-Grade novel in verse, THE CROSSOVER.  
HOMETOWN: I guess there's a reason why some people call me a "Mississippi mule!"
COLLEGE: Chico State – and YEP, there was still Pioneer Week!
FAVORITE FOOD: Watermelon…followed closely by pomegranates.
FAVORITE PLACE VISITED: Venice, Italy.
PLACE YOU WANT TO VISIT: Cuba
FAVORITE BOOK: THE STORY OF EDGAR SAWTELLE, WIDOW OF THE SOUTH, SNOW FALLING ON CEDARS, LIFE OF PI, MIDNIGHT IN THE GARDEN OF GOOD AND EVIL, WATER FOR ELEPHANTS.
FAVORITE SONG: "Think about Your Troubles" from Nilsson's The Point.  (Check it out!)
What is your current exercise routine?  "Sonki-size!"
What do you like about Sonki Fitness Boot Camp and how has it affected your life?  What I love about Sonki Fitness (in addition to Sonki himself) is this:  he makes it simple to get/stay in shape. You just need to show up. Great metaphor for life, actually!
What advice would you give to others about fitness? It doesn't matter if you're the last one in the pack – at least you're in "the running!"