Rachael Thompson (Dec 2015)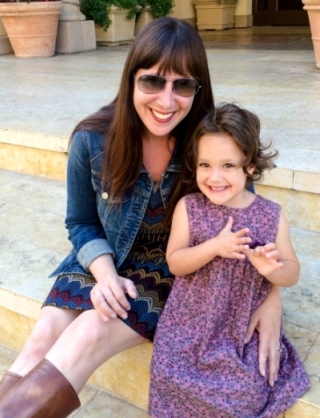 AGE: 38
PROFESSION: Photographer
(rachaelthompsonphotography.com)
HOMETOWN: Cleveland, OH and Seminole, FL.
COLLEGE: Univ. of South Florida (undergrad), Univ. of Miami (grad school).
FAVORITE FOOD: Crawfish étouffée, gumbo, sushi, entraña (a type of Argentinian steak).
FAVORITE PLACE VISITED: Buenos Aires, Argentina; Paris, France.
PLACE YOU WANT TO VISIT: Ireland, Spain (Who am I kidding? I want to go everywhere!)
FAVORITE SINGER: John Legend, Amy Winehouse, Ben Harper, Ray LaMontagne, and right now I'm really into James Bay. 
HOBBIES: Travel (especially wandering and getting lost in new cities) and spending time with my husband and 4-year-old daughter, Lucia.
BACKGROUND: I joined Sonki Fitness shortly after having a baby and two months after moving from Miami to Santa Monica. Before I got pregnant, I kickboxed and was in the best shape of my life. After having my daughter, I was in the worst (and heaviest) shape of my life. Then I found Sonki Fitness and discovered a new appreciation for a different sort of workout than I was accustomed to, one that turned our natural surroundings into a gym and involved virtually no equipment. At first, I didn't think I would last because I never liked running. But, thanks to Sonki, I now enjoy it and have shaved 3 minutes off my mile time. Sonki's workouts have certainly made me stronger and faster, but they also provide me with a routine time in the morning to decompress from life's stresses and focus on nothing but myself against a beautiful and peaceful landscape.
What is your current exercise routine? Sonki Fitness three mornings a week (unless I'm working).
What is your motivation to stay in shape? Feeling good. While looking better is certainly a driver, the thing that actually motivates me to get out of bed and get to class is knowing I feel better both physically and mentally when I'm engaged in a regular fitness routine. This has been an essential part of keeping myself sane. 
What is your greatest challenge to staying in shape?  Consistency. My work schedule is very unpredictable and, at times, exhausting. This makes consistency very difficult for me. Travel also interferes. When I miss a class or, gulp, a session, I feel terrible — tired, weak, and lacking mental clarity. Also, I love to eat.
What is your key to success?  Pushing myself beyond what I think I'm capable of. 
What do you like about Sonki Fitness Boot Camp and how has it affected your life? I love the location in Palisades Park. (In Florida, the excessive heat and humidity made outdoor workouts very uncomfortable.) I really enjoy using the park, beach, stairs and incline as a gym — each terrain is different and challenging — and breathing in fresh air while I do it. This environment, coupled with Sonki's amazing workouts, also helps me decompress and gain mental clarity. (At some point early in my journey with Sonki Fitness, I took a break from my regular routine and joined a local boxing gym, but I felt suffocated in the crowded indoor gym and promptly returned to Sonki Fitness.) Sonki Fitness incorporates the perfect blend of strength training and cardio and, as a result, I always feel great at the end of each class. Also, Sonki is a nice guy, an experienced trainer and a great motivator. He always pushes you just a little bit further than you think you can go — "up an inch, down an inch!" Sonki Fitness is an essential part of my life.
What advice would you give to others about fitness? Find something you enjoy. Push yourself beyond your limits. And, if you haven't already, try an outdoor workout — your environment (and your trainer!) can make all the difference.