Lydia Mackeogh (Mar 2015)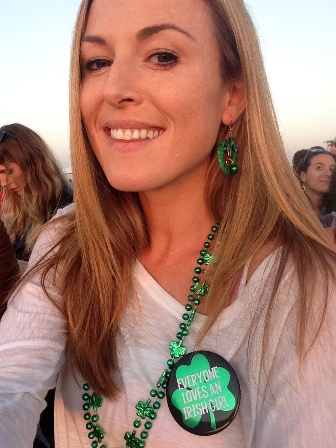 PROFESSION: Clinical Psychologist
HOMETOWN: Santa Monica via Dublin, Ireland
COLLEGE: All Over!
FAVORITE FOOD: Thai
FAVORITE PLACE VISITED: New Zealand and Mozambique
PLACE YOU WANT TO VISIT: Home. I never get back for long enough.
What is your current exercise routine? Sonki Fitness 3 mornings a week, mixed with runs, hikes and yoga.
What is your key to success? I like to try different things but only activities that I genuinely enjoy stay in my regular routine. Also, I try to be honest with myself and break out a sweat every time I work out. If I spent more time choosing my outfit than sweating, it probably was a waste of time.
What do you like about Sonki Fitness Boot Camp and how has it affected your life? Sonki Fitness is the first structured fitness class I have found that I actually enjoyed. It is hard work and definitely challenging, but the hour passes quickly. Sonki keeps it interesting by changing up the structure of the class each time, but it is always a solid combination of cardio and strength-based work. I feel fantastic afterwards and ready for the day.
What advice would you give to others about fitness? Keep looking for a way to make it fun and stop wasting work-out time coordinating your sports bra with your Nikes y'all!