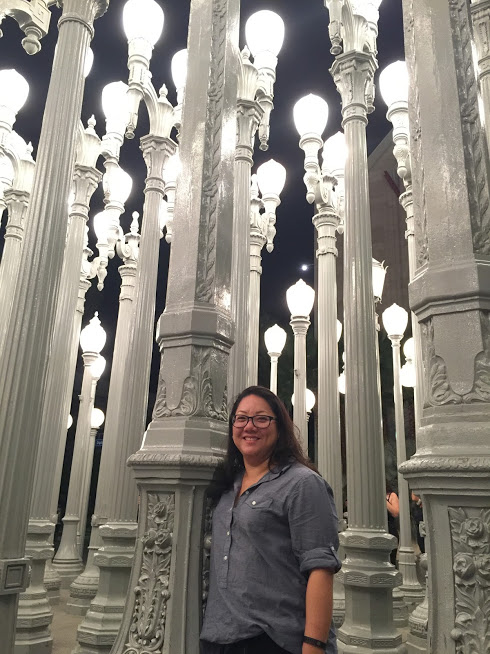 AGE:  39
PROFESSION:  RN/LiverTransplant Coordinator
HOMETOWN:  Cerritos, CA
COLLEGE:  USC "Fight on!"
FAVORITE FOOD:  Too many to choose from!
FAVORITE PLACE VISITED:  One of the coolest places I visited was Jordan where I visited Petra and Wadi Rum.
PLACE YOU WANT TO VISIT:  One of my travel goals is to visit all the New Seven Wonders of the World. So far I've seen 4 out of 7.
HOBBIES:  Traveling, eating at yummy places, and doing arts & crafts.
BACKGROUND:  It's been about a year since I started Sonki Fitness, and this is the most consistent I have ever been with an exercise regimen. I definitely feel stronger and have improved my overall endurance. It's also been very helpful in getting rid of the stress and any negative energy of work and everyday life! I feel better about myself and feel happier overall!
What is your current exercise routine?  Sonki Fitness three times a week and random outdoor activities like hiking or kayaking with friends.
What is your motivation to stay in shape?  I want to stay healthy.
What is your greatest challenge to staying in shape?  I have a hard time staying away from sweats and bread!
What is your key to success?  A large part is accountability. I attend Sonki Fitness with friends and co-workers, and they help make sure my butt gets to boot camp!
What do you like about Sonki Fitness and how has it affected your life?  I like Sonki Fitness because it's a positive environment where everyone is very encouraging and supportive. Everyone is at different levels of fitness, but we push at our own pace within our limitations, so that allows everyone to feel comfortable regardless of how out of shape one may be. Also, the group dynamics gives me the extra motivation to work harder, especially when I see everyone else pushing hard. Moreover, I really like the people in class. They are all so interesting, funny and friendly.