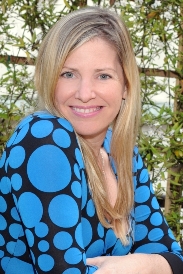 AGE:  47
PROFESSION:  My day job – manager at an accounting firm in Santa Monica.  My dream job – I recently started my own business, MAD Tours, aka Making A Difference Tours.  I create custom vacations designed for people to have breakthroughs in their lives, while impacting the lives of others (the "making a difference" part).  I'm currently organizing "The Love Safari," a 10 day trip through East Africa in late February.  Participants will get to experience the romance of the most magical place on Earth and get in touch with their love for other people from across the globe.  Wanna come?
HOMETOWN:  The Westside of L.A.
COLLEGE:  Pepperdine undergrad and Loyola Marymount for my MBA
FAVORITE FOOD:  A good steak, Maestro's mashed potatoes, La Scala's ravioli tres colore, my mom's fried chicken.
FAVORITE PLACE VISITED:  Tanzania and Turks & Caicos
PLACE YOU WANT TO VISIT:  Botswana, Vietnam and Dubai
FAVORITE MOVIE:  I don't know if it's my favorite movie, but "Boyz in the Hood" had a profound effect on my life.
FAVORITE SINGER:  No one favorite, but I'm partial to XM Channel 26 ("adult alternative contemporary").  Third Eye Blind, Three Doors Down, Nickleback . . .
HOBBIES:  Travel, photography and web design.  I also participate in personal development work with Landmark Education and have developed community service projects and coached and trained others in designing and implementing charitable projects.
BACKGROUND:  I have never had an exercise "routine."  I was on the gymnastics team in high school and have always loved to hike and be outdoors.  I joined a few gyms but they quickly lost their appeal because (a) I don't like to be indoors and (b) I don't want to exercise alone.  One day my friend Melina mentioned that she wanted to do a boot camp.  I was scared to death, thinking that I would never be able to do it.  But when she signed up for Sonki Fitness, I knew I had to as well.  It's been two years now, and in that time my body has completely transformed.  I have muscles I never had before.  I have stamina I never had before.  My lung capacity hasincreased.  I am more patient.  I am happier with my life.  I look in the mirror and feel good.  Wait…I'm starting to tear up!  But it's true — I'm proud of myself and all that I have accomplished, and there is still "further East to go."  I'm not a runner, but since I started Sonki Fitness I've taken 4 minutes off my mile.  That is a feat in itself.
What is your current exercise routine?  Sonki Fitness on Tuesday and Thursday mornings, morning walks during the week, beach runs and hiking on the weekend, with some volleyball, snorkeling and trapeze thrown in for good measure.
What is your motivation to stay in shape?  I'm 47!  My parents are 83 and 84.  My grandmother lived to be 95.  I plan to live to 120.  I want to look and feel good for a long, long time.
What is your greatest challenge to staying in shape?  There's always some good food lying around and people are always pushing it at me.  The bakery is strategically placed as you walk into Von's.  BayCities and all its glory is located steps from my office.  My dad loves to make scones and insists that I take some.  And we won't even talk about See's Candy…
What is your key to success?  Wanting to look good.  Yeah, this is LA, and it's a tough crowd out there.
What do you like about Sonki Fitness Boot Camp and how has it affected your life?  I cannot say enough about this program and how it has changed my life.  Everyone I talk to knows about my commitment to Sonki Fitness!  I love showing up in the morning and seeing my friends.  We have such a great time!  Katie is THE best person to wake up for.  Occasionally I will miss a class and when I return, I get a hug from Katie and "we missed you" from my fellow Boot Campers.  It makes me feel sooo great!  Katie is such a loving person and she genuinely cares about her clients' success.  It's FUN!  Everyone has a good time, whether we're running around in a mud pit playing tag or having a contest to see who can hold the plank position the longest.  I went on a vacation to the Caribbean with a friend I made in Sonki Fitness.  I have also become very close with Karen, my Boot Camp "buddy."  When she and I are sweating and groaning together during commandos, we remind each other how LUCKY we are to be healthy and fit!  At the end of class, my endorphins are pumping and I feel really great.  My co-workers are always amazed that I don't need coffee and am naturally high in the mornings!  Of course, they didn't just complete 84 sit ups in 2 minutes.  😉
Oh, and one more thing — for the first time in my life, I can walk around in a bikini and not feel self-conscious.
What advice would you give to others about fitness?  Start young!  But if you haven't gotten into a routine by the time you hit your 40s, it's not too late.  It's never too late.  If you have the will and determination, you can be successful, and there's no greater accomplishment than knowing you're adding years to your life.  Your family and friends will thank you for taking care of yourself – what better gift is there to give someone?
Any other comments?  Sonki, I owe you so much.  Thank you, thank you, thank you.  And Katie…you have my undying love and respect forever.